Sculpture Mini-Camp for Kids
3 Days: Mon–Wed, Nov 21�3, 9 am�2 noon
Ages 6�0
Instructor: Tim van Raaphorst
Cost: $96 (plus $15 materials fee*)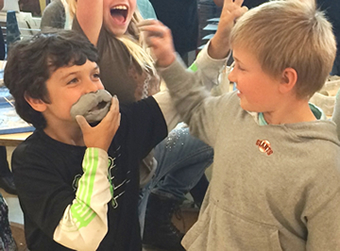 Students learn about different 3D mediums, then explore and expand on these in their own way, at their own pace. Mediums include clay, wire, soapstone, mold-making, and plaster. All skill levels welcome.
*Bring $15 materials fee to first class, payable to the instructor.

Sign up at PB&R (includes a small service fee), or click here to download a registration form to mail, deliver, or fax to Sanchez Art Center. You can also register by phone at 650.355.1894.
Winter Workshops for Teens & Adults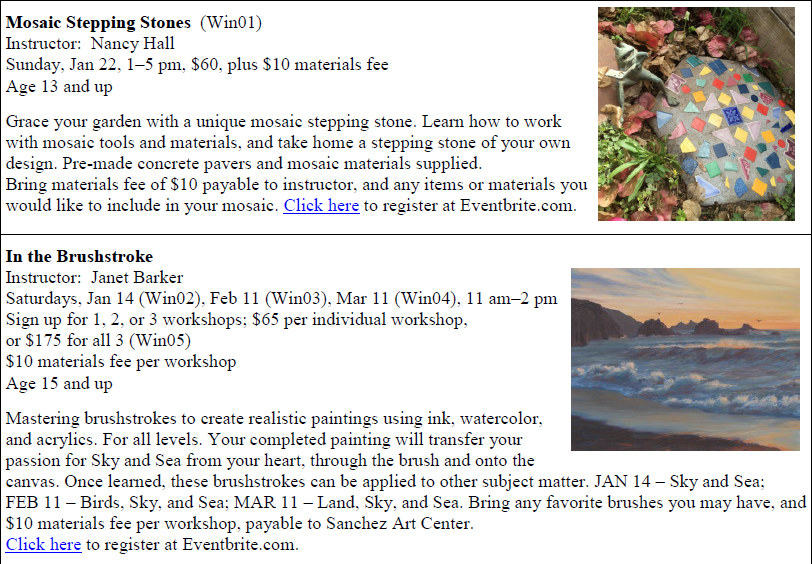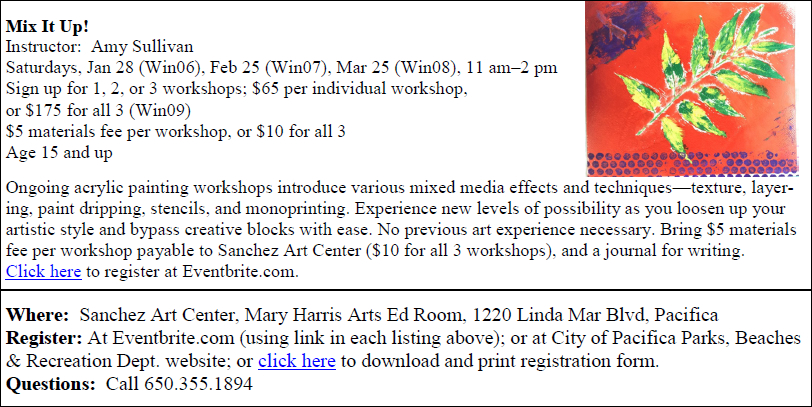 Life Drawing for Adults