Calling all photographers to enter the 2016 FOG FEST PHOTO CONTEST!
Entry Deadline is Sept. 16, 5 pm.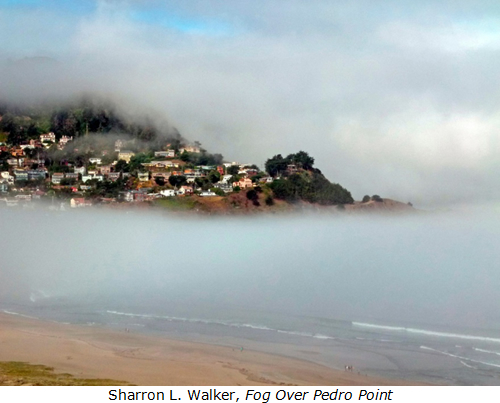 Get ready now to enter your photos in the 2016 Fog Fest Photography Contest, coordinated by Sanchez Art Center in partnership with the Pacifica Chamber of Commerce. Entries will be accepted between Monday, August 29, and Friday, September 16.
Judges this year are acclaimed local photographers Sharron L. Walker and Edwin Hacking. Photos will be exhibited at the Pacific Coast Fog Fest Art Corner, Sat.–Sun., Sept. 24–25. Cash awards will be presented to first ($100), second ($50), and third place ($25) winners in each of four divisions on Sunday at the Fog Fest, and an award certificate will be presented for Judge's Best of Show. All award winners will be invited to participate in a group show to take place in the East Gallery at Sanchez Art Center, in late spring / early summer 2017.
Click here for detailed information and instructions, and the entry form.
Upcoming – 2017 Left Coast Annual Juried Exhibition – TBD in spring 2017
This juried show will be listed on CallForEntry.org. The entry deadline will be in early Feb. 2017. Please check back here for more information around Nov.–Dec. 2016.